Our Story
We have spent several years researching the best of the best in Pet Lodging to create the ultimate experience for you and your pets. We want to create an adventure for your pet that they will never forget and beg you to bring them back for more!
Our goal is to provide a friendly, safe, and fun pet destination spot for you and your furry family members. Choosing the right place to leave your pet when you are away is important to you and we want to give you the peace of mind you have found the right place.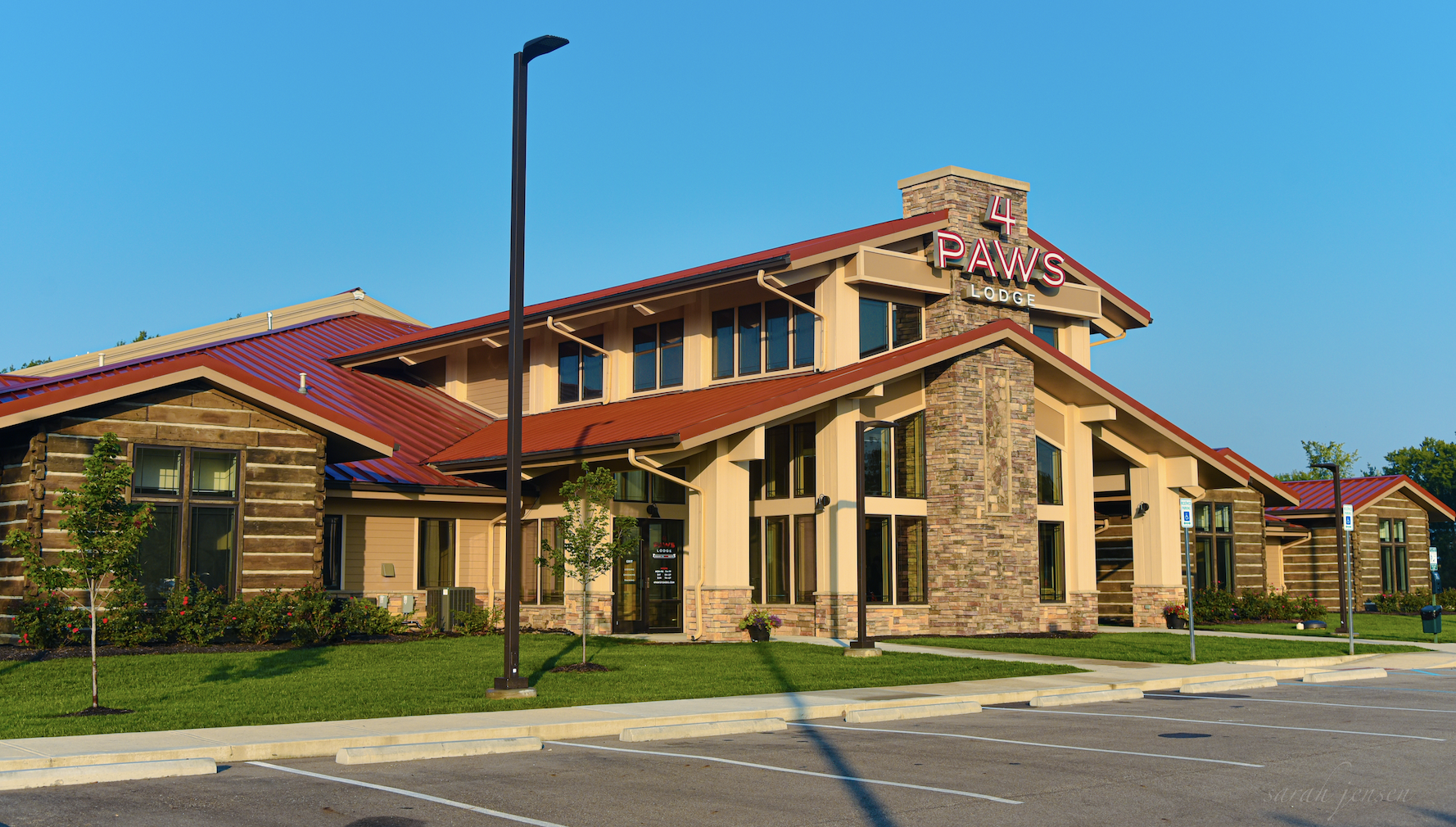 We strive to make every one of our guests feel relaxed. Our lodge reservation specialist will help you customize their adventure with activities your pup enjoys doing. 4 Paws Lodge is the premier dog lodging facility in the Fishers, Indiana and surrounding areas. Our attention to detail means we have created a Pet Lodge for your 4 Paws family members:
Private canine grass patios
The absolute best toys and activities
A splashing great time in the Cascade Pool
Drive through valet Day Camp drop off/pick up
Separate ventilation systems for better air quality and safety
Unique packages designed for dogs mental and physical health
Training & Certifications
Our counselors have ongoing training and certifications in CPR, first aid, and dog behavior. We stay current with the latest trends and best practices in physical and mental activities for dogs. We are proud members of the leading pet care organizations.
Meet our Leadership
General Facility Manager - Dan Troyer
Marketing Manager - Sarah Jensen
Training Manager - Laurie Bonebrake
Daycamp Manager - Brooke Ackerman
Pet Care Manager - Ben Fisher
Trainer - Morgan Ellis
Trainer - Alex Barrett
Pet Care Leads
- Makayla Anderson
- Sami Miley
- Paige Oberdorf
Daycamp Lead
- Bella Buck