Adventure Activities
Our action-packed packages are uniquely designed to keep our campers happy, active, and engaged. As pet care professionals we know a change in your dog's routine can be difficult for them, so we have created a low-stress, high-fun environment. You, the pet parent, know what works best for your dog. One of our trained reservation specialists will work with you to choose the perfect program!
Build Your Own Adventure
Structure your pet's day by choosing from our activities or selecting one of our packages.
Photo Pupdates
A counselor becomes your dog's personal photographer, and helps your dog write a message about their day! This is a great way to see how your dog is doing during their stay, with pictures and extra information.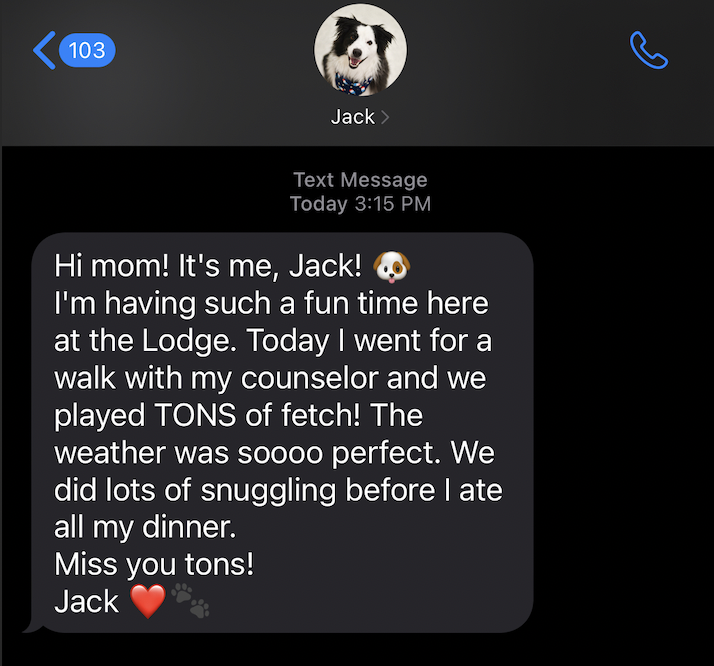 Personal Playtimes
Does your dog love to run, play fetch, tug and chase, explore, snuggle, and more? During a personal playtime, your dog's counselor will help them do just what they love! The goal of our personal playtimes is to stimulate and comfort dogs by doing what they enjoy.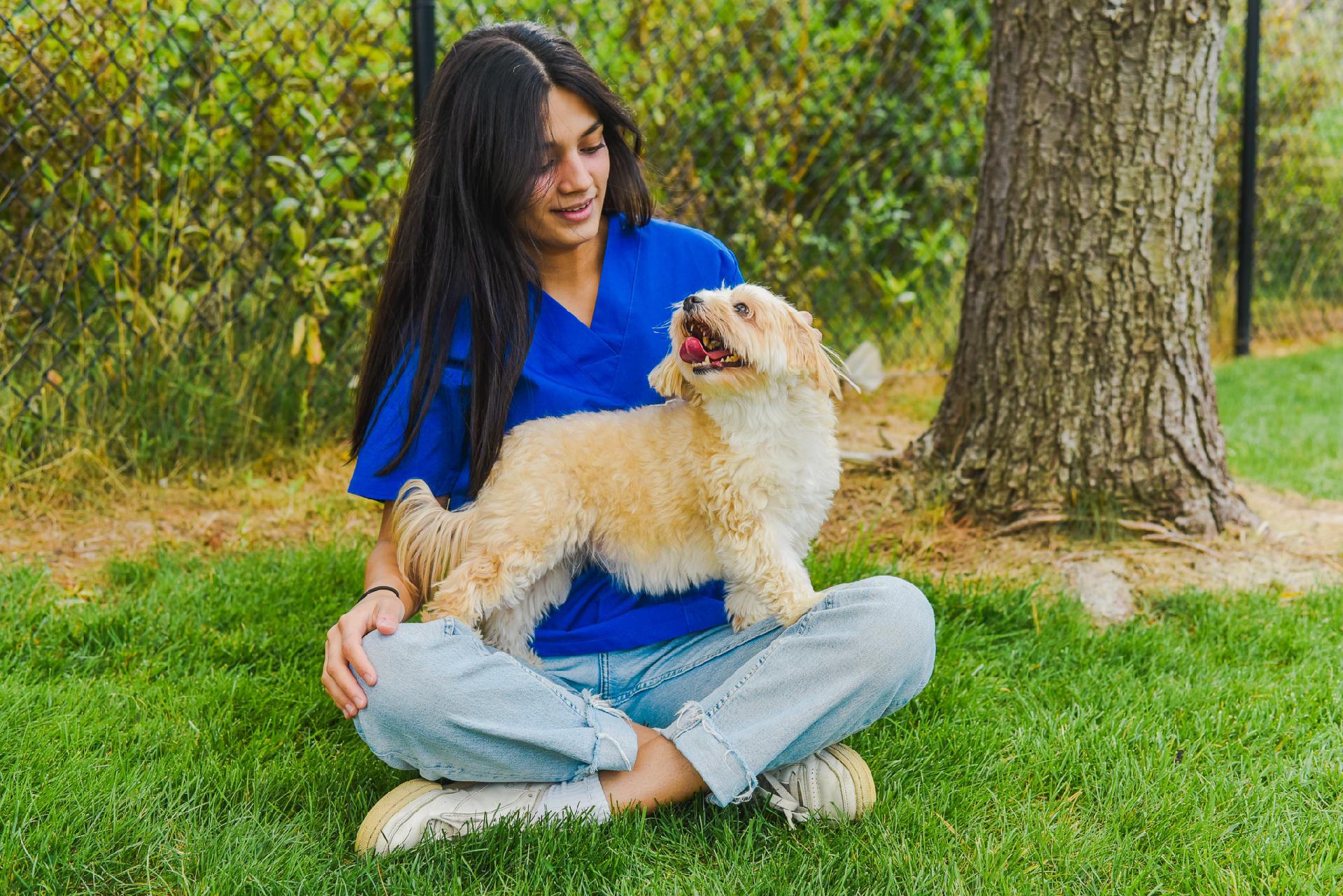 Day Camp
Join the pack! Dogs in daycamp socialize and play with other pups in a safe environment with our counselors.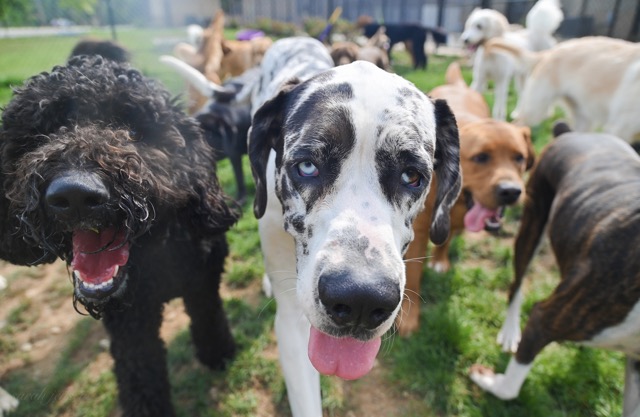 Evening Walk
Is your dog used to a walk in the evening? We are on it! Evening walks are a great way to get in some exercise before bed, and in the summer, it offers a great time of day to get outside while beating the heat!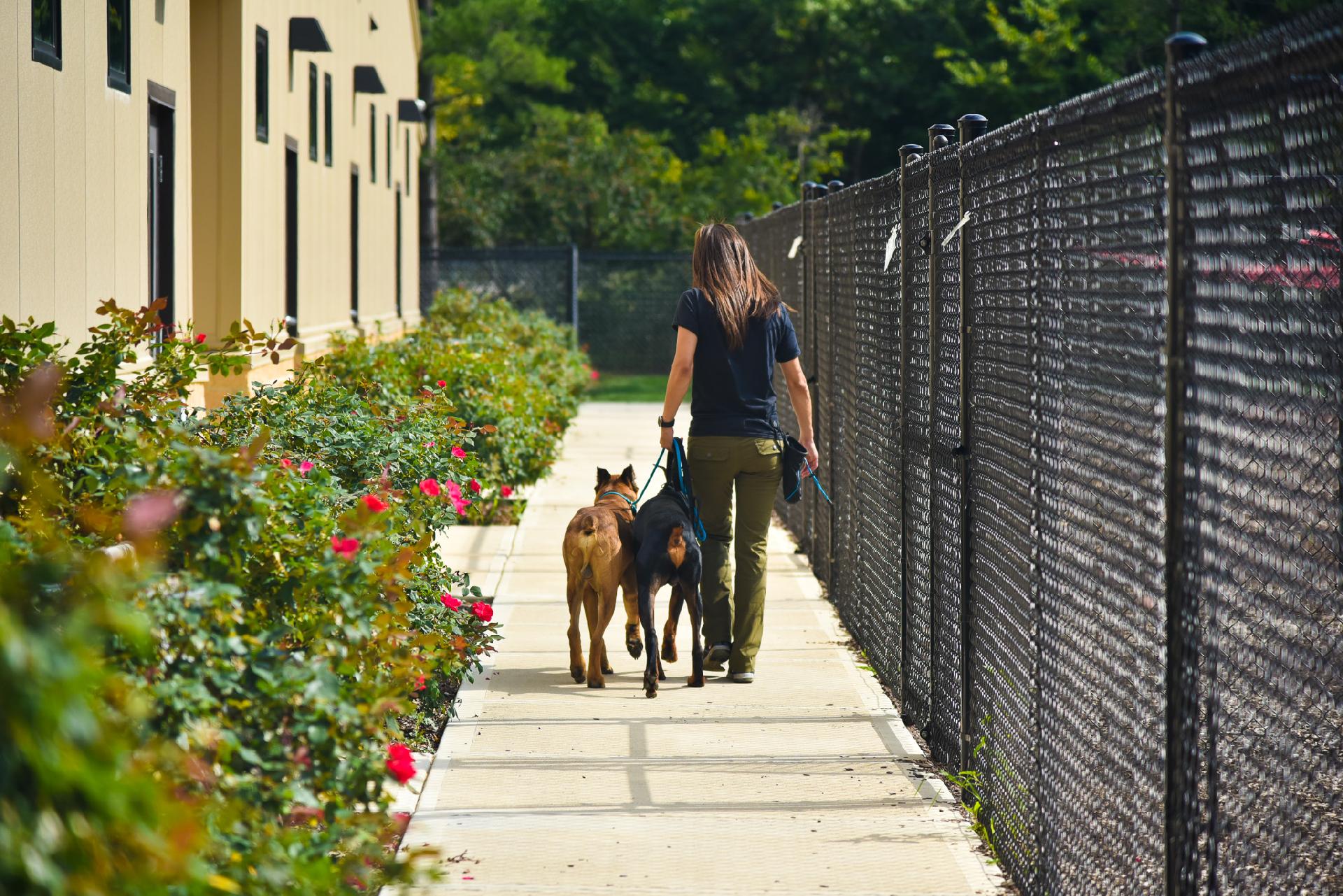 Campside Story
The perfect end to the day. Snuggle with a counselor while they read a story. A great way for your dog to get a little extra love and engagement before bed.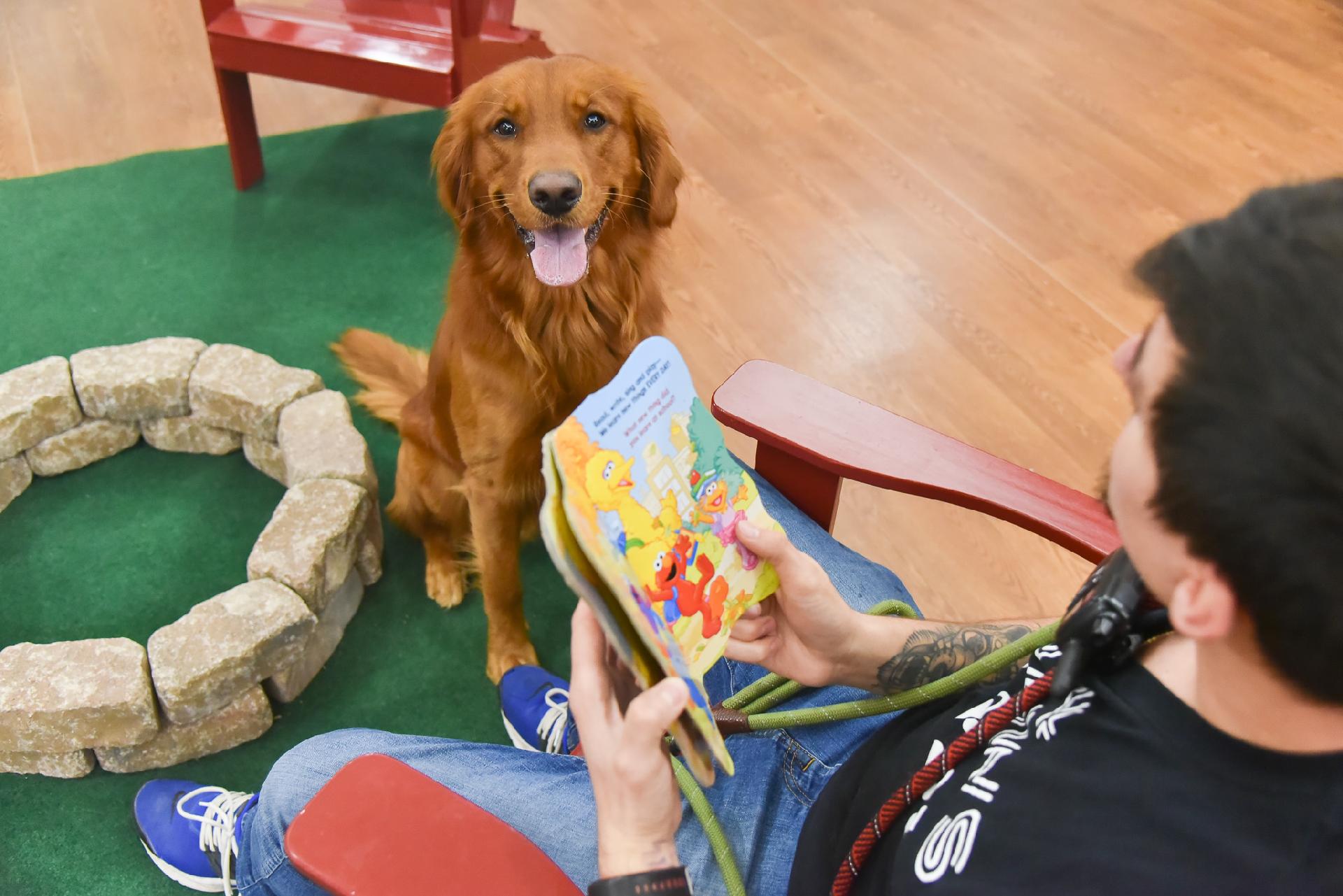 Splash Time at the Cascade Pool
Does your dog love to swim? A splash time allows your dog time to play in the pool. Our swim counselors work with your dog's comfort level to make sure they have the most fun possible during their splash time!
Belly Rub & Tuck In
A little extra time to snuggle with a counselor at the end of the night. Our counselors tuck your dog into bed and make sure they're nice and cozy so they get the best night's sleep.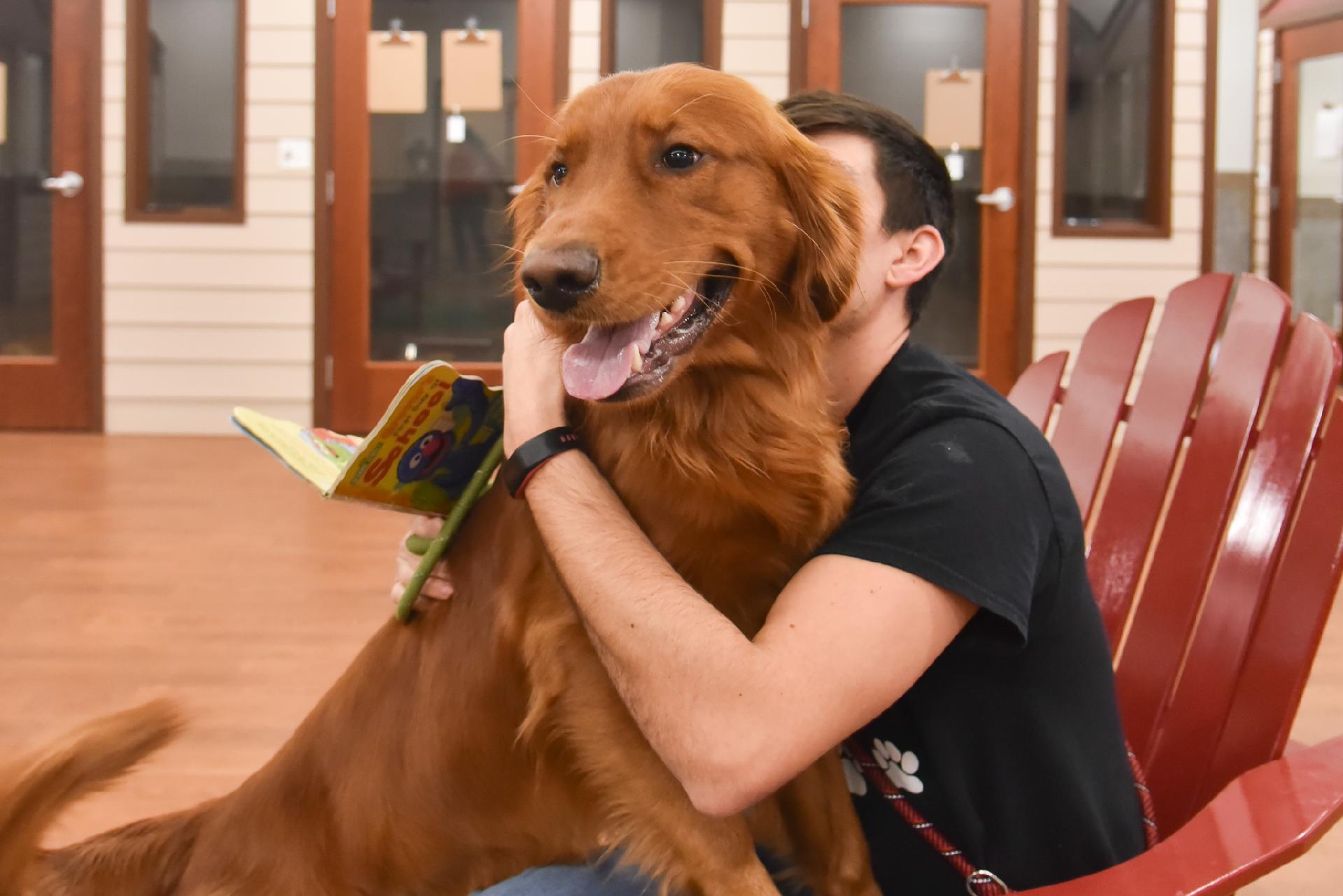 Fresh Made Lodge Treats
Rotating monthly, we have three different treat options, courtesy of our local treat partner, Lazy Labs Bakery.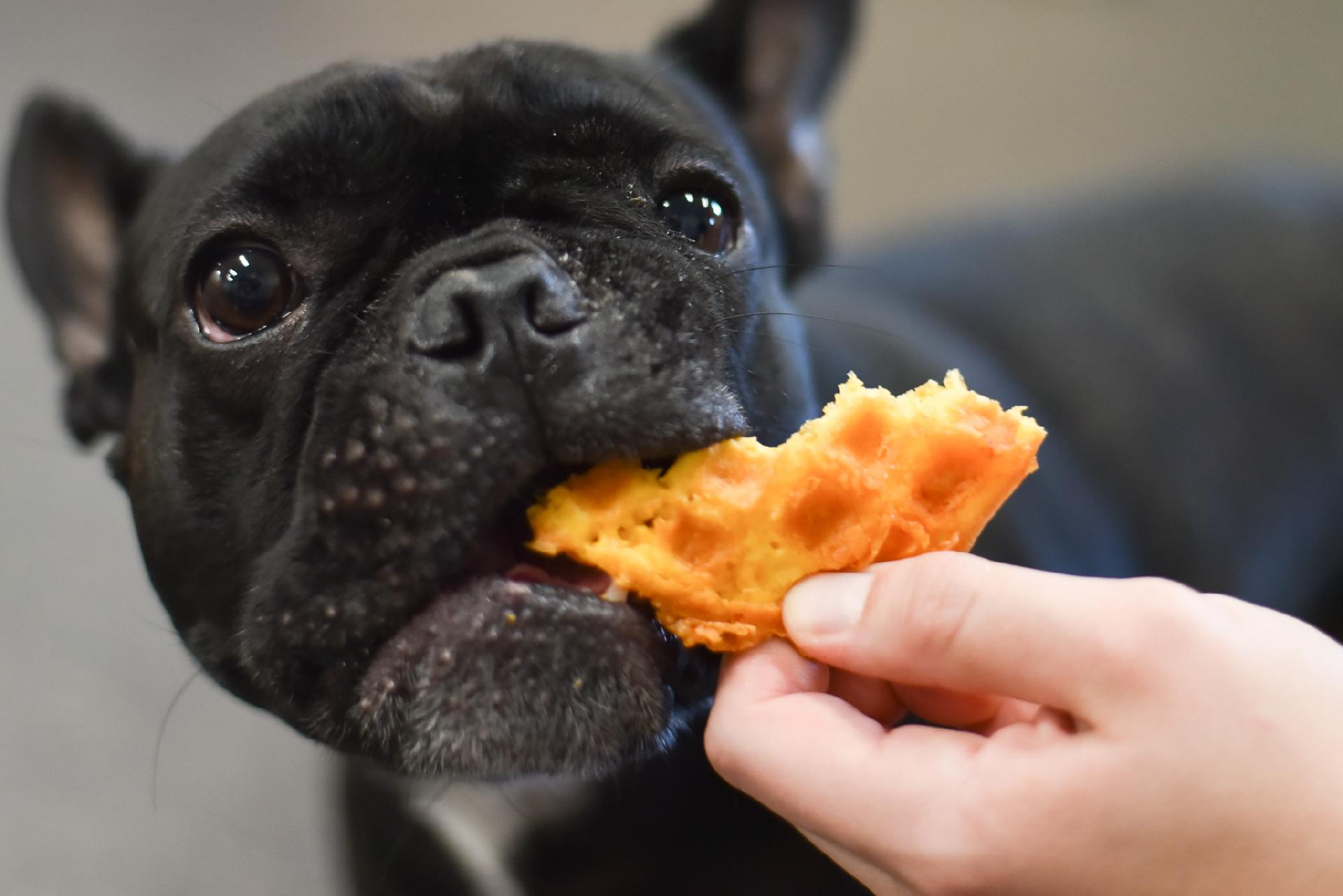 Adventure Packages
Whether your pup is a high-energy, adventurous soul, who loves to get out to try new things and play with their friends, or they prefer human interaction, long strolls and cuddle time, we have the package for them!
In order to go into Daycamp, dogs must pass a social evaluation, which can be set up in advance or during their lodging, for $35.
Lake Tahoe Escape - $35
The ultimate adventure
Half day of Daycamp or 3 personal play sessions
Swim in the 4 Paws Cascade Pool or an Enrichment activity
Starpup Cup or gourmet treat
Campside Story with a belly rub and tuck in
Cascades Retreat - $29
All your pups' favorite things
2 hours at Daycamp or 2 personal play sessions
Swim in the 4 Paws Cascade Pool or an Enrichment activity
Starpup Cup or gourmet treat
Belly rub and tuck in
Glacier National Bark - $19
Fun & relaxation
1 hour at Daycamp or 1 personal play session
Starpup Cup or gourmet treat
Evening walk
Belly rub and tuck in
Yellowstone Stroll - $25
For the less adventurous or older pup
2 adventure walks
Assisted individual swim in the 4 Paws Cascade Pool
Belly rub and tuck in