Cascade Pool
Our 12,000-gallon sparkling saltwater pool is the perfect place to cool off! The pups can splash in the water features in the beach area or swim for balls and float toys in the 4-foot end. Our Resort lifeguards are always there and they will even get in to make sure all pups are enjoying the swim time.
Swim Camp Swim Sessions
Like Daycamp, but with trips to the pool! Full days of Swim camp receive all day play in Daycamp with two 30-minute swim sessions. Half days of Swim camp receive half days of Daycamp and 1 swim session!
Lodging Swim Sessions
Individual Swim sessions are available for all our lodging dogs who are not daycamp approved. Daycamp approved pups will join the Swim camp sessions. Make reservations when you schedule your lodging appointment or when you drop off your dog.
Private Swim Sessions
Sessions can be scheduled Monday - Saturday. During a private session, you and your dog get the entire pool to yourself! Sessions are monitored by 4 Paws staff for safety. Reservations in advance are required (please be sure you understand our cancellation policy).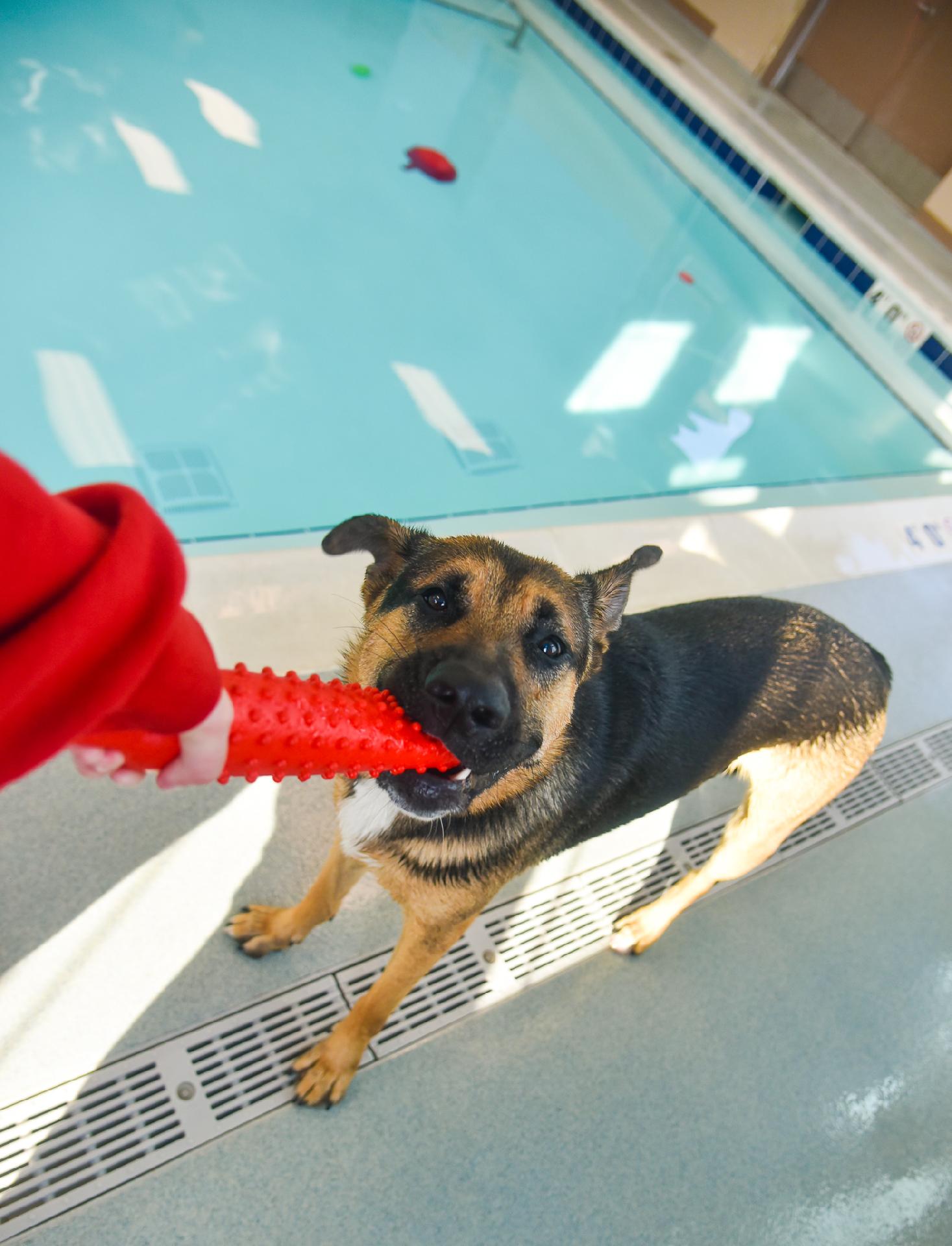 ---
FAQ
What if My Dog Has Never Gone Swimming Before?
No worries if your dog has never swum before; we offer swimming lessons. To help first-timers feel secure, we have life jackets to fit the tiny tails to the grand tailed pups. Our swim instructors use positive techniques to ensure your dog enjoys the experience. The number of lessons required varies by dog and we will provide a feedback report on their session.
Is the Pool Safe?
Our pool is designed for dogs and is 4' deep, holding over 10,000 gallons of water. Lower chlorine levels make saltwater gentler on the skin, hair, coat and eyes. Chlorine is used at low levels as a secondary sanitation system. No red eyes, skin irritation or chlorine smell with our pups!